News
about the Alaska FiberOptic Project
Summer 2023
In 2022, Doyon, Limited and Calista Corporation were awarded approximately $50 million each in federal funding to bring broadband to 12 unserved villages in rural Alaska.
Many of these communities, and others, are unserved. Lack of broadband creates a digital divide, leaving these communities at a disadvantage. With Alaska Communications as the connectivity provider, the partners formed the Alaska FiberOptic Project with the vision of providing affordable, reliable connectivity in rural Alaska.
Service will be ready between 2025-2026 – but there's a lot of work going on in the meantime. This year, the partners are focused on finalizing agreements, permitting and community outreach.
This summer, the partners traveled to all 12 villages to meet with community members and tribal leaders and answer their questions. We thank each of the Tribes for providing a resolution of support for these projects, and for welcoming us to their communities.
---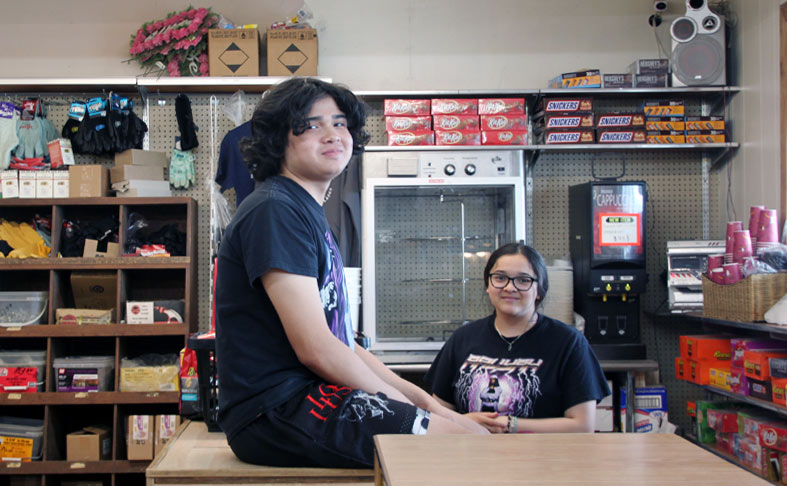 Pictured: Tanana teens Drew and Layla. They moved to this interior village from the Lower 48 when their dad was hired as the local public safety officer. While they love living there, they shared that not having reliable internet was hard. Their dad cut down trees to set up a satellite internet dish, but it was expensive and not dependable. Drew and Layla are excited about the possibilities fiber will bring to Tanana.
Doyon Region
The collaboration between Doyon, Limited and Alaska Communications will be the foundation for expanding broadband to communities. This summer, teams from both organizations traveled to Fort Yukon, Beaver, Stevens Village, Rampart and Tanana to meet with community residents and tribal leaders. Through conversation with locals, we heard how the limited and expensive connectivity options created hardships for families.
In the Doyon region, we're currently working through the environmental review and permitting process. Construction is expected to begin the summer of 2024, with service availability by the end of 2025.
---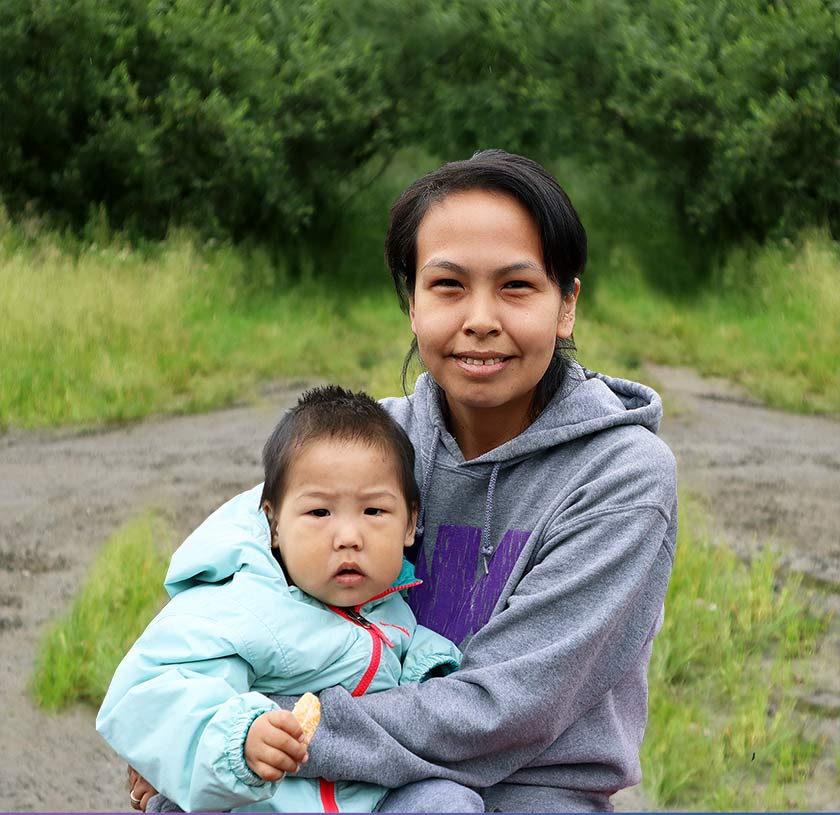 Pictured: Tuluksak residents Megan and Alex. Megan said she can't wait for high-speed internet to come to her community because it'll provide better job training and health care opportunities.
Calista Region
In July 2023, a team from Calista Corporation and Alaska Communications visited Upper Kalskag, Lower Kalskag, Tuluksak, Akiak, Akiachak, Kwethluk and Napakiak to share an update on the project.
The team enjoyed hearing from community members and tribal leaders. Through conversation and listening, we learned more about the Kuskokwim River from local knowledge passed down through many generations. This knowledge sharing has been an important step as we plan the fiber path. While the majority of main fiberoptic cable will lie in the riverbed, we will use existing electrical poles in each community to bring fiber to your homes and businesses.
Residents asked questions about the plan for addressing fiber cuts. Alaska Communications has a plan in place for addressing outages and cuts, and is also exploring backup connectivity solutions that could be used in the interim.
In the Calista region, we're currently working through the environmental review and permitting process, which will continue through 2024. Fiber construction will begin in 2025, with service available by the end of 2026.
---
Next Steps
Our vision spans beyond these 12 communities, as we seek additional funding sources to expand the project to more communities and achieve our shared vision.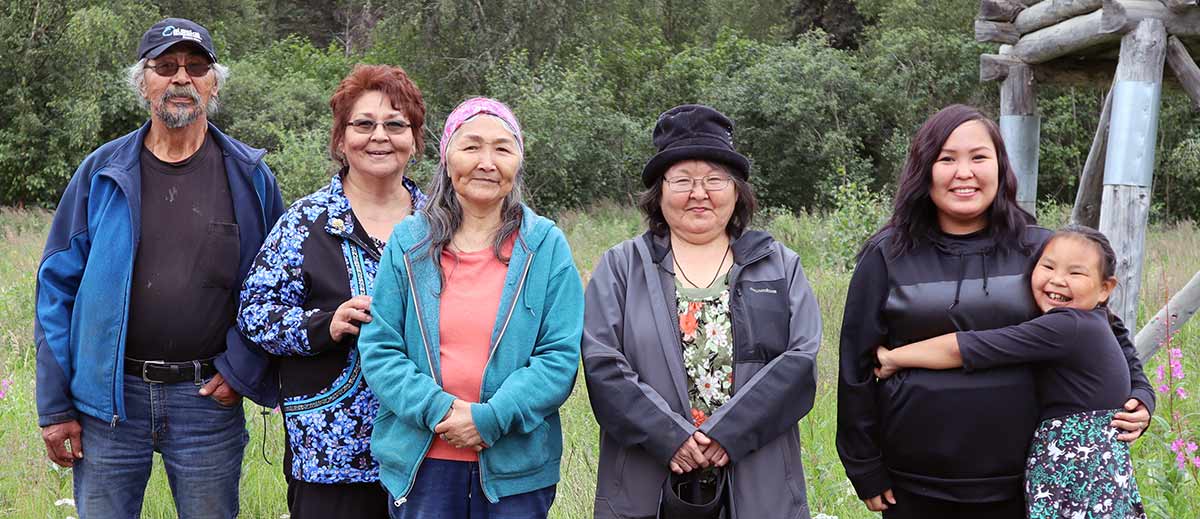 Alaska FiberOptic Project:
Press Releases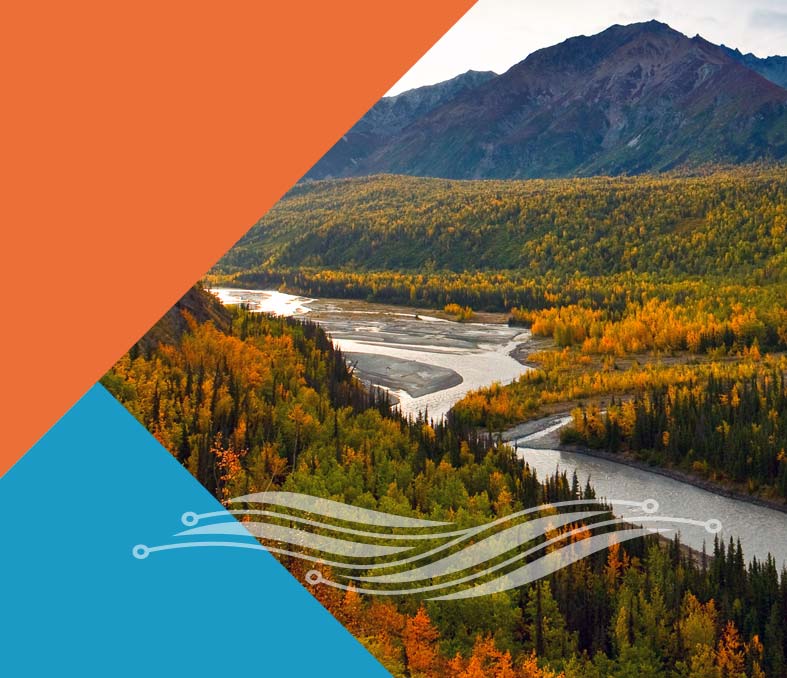 "For the first time, some of Alaska's most underserved communities will receive high-speed internet access made possible by the Tribal Broadband Connectivity Grant program. I commend the partnership and coordination of the successful applicants in securing this grant, which will be transformational." - Senator Lisa Murkowski (R-Alaska)